Rail safety criticised after Redhill track worker hit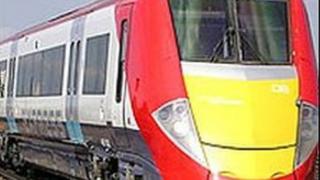 Safety measures were inadequate when a track worker was hit by a train travelling at 80mph in Surrey, the Rail Accident Investigation Branch has said.
A report said safety lookouts were in place but the man who suffered life-changing injuries near Redhill, last June, was unaware of the danger.
The RMT union said systems failed and the team should not have been deployed.
Network Rail said safety was its top priority and it would act on recommendations where necessary.
In a statement it said: "As a result of the incident we have made some important changes to how we work on that stretch of line."
But Paul Cox, from the RMT, said there was a problem with people speaking up.
"After the event, some people did say they thought places of refuge on the track were not safe but they didn't say anything prior to the work."
He added the "culture of penalties" had to change because closing the track would have been extremely costly to Network Rail.
Recommendations
The report said lookout teams sounded warnings of a southbound train, followed by a northbound.
But the team leader, who was walking along line with his back to the approaching Gatwick Express, was "unaware of the imminent danger".
He was was hit on his right shoulder and thrown down the embankment, suffering "life-changing" injuries.
The report said: "If he had heard the sound of the train's horn as it approached the group, or a warning from one of his colleagues, he might have become aware of the imminent arrival of the train."
The investigation found the position of safety the team were using was not adequate because there was no level place to stand, clear of the line.
The RAIB made three recommendations - that staff should speak up if they felt unsafe, train drivers should sound a warning as they approached workers, and staff in high-risk areas should have first aid training.