Sex-selection abortion case 'not in public interest'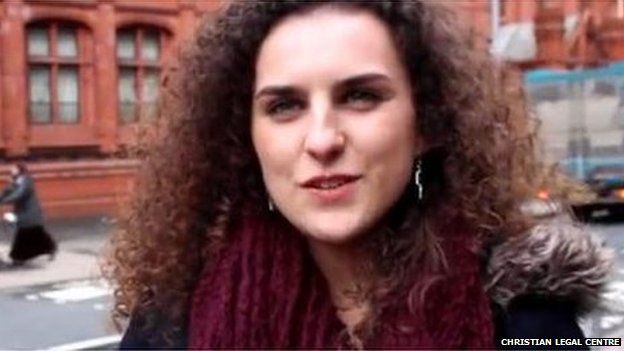 Two doctors accused of agreeing to arrange sex-selective abortions have had a private prosecution brought against them by pro-life campaigners blocked.
Doctors Palaniappan Rajmohan and Prabha Sivaraman were filmed in an undercover sting by the Daily Telegraph.
But the Crown Prosecution Service (CPS) said campaigner Aisling Hubert's case was "not in the public interest".
Ms Hubert said she would consider an appeal.
The two doctors, from Birmingham and South Yorkshire, were secretly filmed in 2012 by reporters posing as pregnant women seeking an abortion because they were expecting girls.
The practice is illegal under the 1967 Abortion Act.
Ms Hubert launched her own prosecution in 2013 after the CPS decided not to pursue charges against the pair.
But the doctors exercised their right to ask the CPS to assess the evidence and halt the prosecutions.
In both cases, it said, Ms Hubert relied on a "single unsigned and undated witness statement" from herself.
Private prosecutors acting on her behalf also sought to produce exhibits including extracts of the covert footage, but the CPS said they were "heavily edited and reduced in length".
It could be argued the manner in which they were edited did not give a "fair and balanced representation of events", it said.
The CPS said it had reviewed Ms Hubert's evidence and exhibits gathered during its own consideration of the case.
"Taking in to account all the other evidence we are aware of, whilst there is sufficient evidence for a realistic prospect of conviction, this is truly very finely balanced indeed," it said.
"However, the public interest considerations in not pursuing a prosecution outweigh those in favour."
Ms Hubert, 21, from Hove, said the decision set a "dangerous precedent" and had "opened the door to gender selection abortion in this nation".
Andrea Williams, chief executive of the Christian Legal Centre, which had backed the private prosecution, said it would look for ways to appeal.
"What more evidence do we need than someone caught on camera? And still the prosecution authorities turn a blind eye."
Ann Furedi, chief executive of the British Pregnancy Advisory Service, said she was "disappointed" it had taken so long to end the doctors' "three-year ordeal".
"Abortion doctors cannot continue working in an environment where the threat of prosecution is so regularly dangled over their heads by a small number of people opposed to what they do."
Related Internet Links
The BBC is not responsible for the content of external sites.