Cash-strapped Surrey ADHD charity 'to close'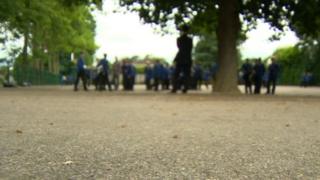 A charity which supports young people with attention deficit hyperactivity disorder (ADHD) has run out of money and expects to close within weeks.
The Studio ADHD Centre in Capel, near Dorking, Surrey, began an emergency funding campaign in October.
Individuals and donors gave £20,000, which enabled the charity to continue its work for six months.
But trustee Barbara Follows said funds had run out and unless a donor came forward, the charity would close.
Ms Follows said it mainly dealt with young people from the ages of seven to 19, but often maintained contact with clients into their 20s and 30s.
She said staff worked with hundreds of young people each year, but had been unable to help many more who had contacted them.
The charity had two salaries to pay, but could not do this after March, she added.
A final decision would be made at an emergency board meeting next week, she said.