Watford football fan attack suspect, 13, detained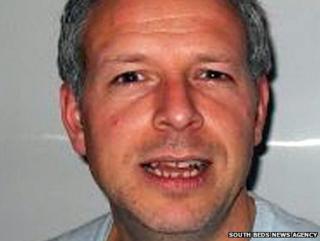 A 13-year-old boy has been arrested over an attack that left a Watford football fan critically ill after a match in Wolverhampton.
The youth, of East Park, Wolverhampton, was detained earlier, over the attack on Nick Cruwys, police said.
Mr Cruwys, 44, suffered head injuries in the attack in Littles Lane on Saturday, and remains in a critical but stable condition in hospital.
An 18-year-old held on Wednesday over the assault has been released on bail.
'Investigation progressing'
West Midlands Police said father-of-two Mr Cruwys, of Hemel Hempstead, was with a group of friends when he was assaulted.
Det Insp Toni Naylor made a further appeal for anyone who could help with the inquiry to contact them.
He said: "We are pleased with how the investigation is progressing and the arrest of a second suspect is significant.
"The family of the man assaulted would also like to extend their thanks for the support they have seen as they continue to juggle family commitments whilst their loved one remains in hospital."
Wolves fan Ollie Floyd, 16, also of Hemel Hempstead, is raising money to help Mr Cruwys after saying he was "absolutely disgusted" by the attack.
He said he would be contacting Watford FC to get the money to Mr Cruwys, a milkman.