South coast moving observatory art studio opens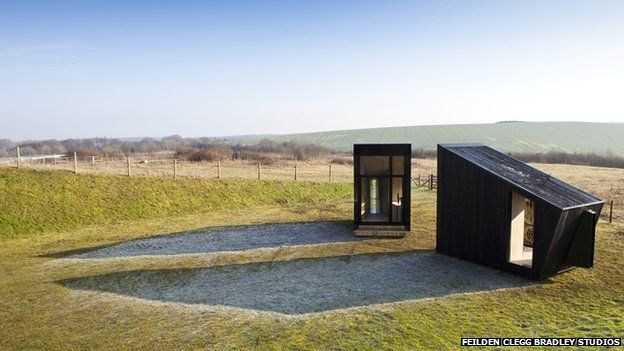 A pair of pivoting rectangular rooms, which will visit four locations across southern England, have opened at their first location.
The Observatory forms two structures, an artist's workspace and a workshop, which is open to the public.
They will spend six months at the Winchester Science Centre, on the South Downs, with three artists each taking up residence in the space.
The Observatory will then move to Lymington in July.
In the second year, the structures are expected to spend six months in the South Dorset Ridgeway and the River Tamar in Devon and Cornwall.
The £50,000 project is being run by the Winchester-based Spud (Space Placemaking and Urban Design) organisation.
Spud's Phil Smith said: "Art is something that shouldn't be tucked away and hidden and we are hopeful that The Observatory will stimulate both young and old minds to visit more exhibitions and performances and to be inspired by the world around us."
The Observatory will also be used as a project providing art material for local schools, colleges, universities and community workshops.
The project is a follow on from SPUD's Exbury Egg - a giant egg anchored on a Hampshire river.
Related Internet Links
The BBC is not responsible for the content of external sites.