Police 'moonlighting' for extra cash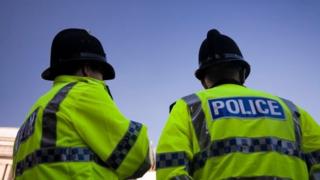 Hundreds of North West police officers are taking second jobs in a range of professions including teaching, beauty therapy and helicopter pilot training.
A Freedom of Information request has revealed officers working as photographers, bar staff, driving instructors and a football referee.
Police rules require staff to declare any "outside business interests".
A total of 1,033 officers have taken on second jobs in Merseyside, Greater Manchester and Cheshire.
The officers include constables, sergeants, inspectors and superintendents.
Other jobs include a dog trainer, exercise instructor, goods vehicle driver, joiner, web designer, yoga instructor and university lecturer.
'Feeling the pinch'
Peter Singleton, chairman of Merseyside Police Federation, said an unpopular recent pay-rise of 1% for 2014-15 may be prompting more officers to seek extra work.
He said several performance-related allowances had also been scaled back amid cuts to force budgets.
Mr Singleton said: "I think it's a bit of a concern. I'm sure a majority of police officers are feeling the pinch.
"In real terms, over the last four or five years, police officers are easily 12% poorer in real terms.
"There's a worry about burn-out. If you work all these extra hours you need time to recover, and time with your family."
Mr Singleton's comments come a week after Britain's most senior policeman warned that public safety will be at risk unless radical measures are taken to deal with funding cuts.
A spokesperson for Merseyside Police said: "All declared business interests are considered on a case-by-case basis by management and either approved or declined.
"Consideration is given to a range of factors, including the suitability of the business and possible conflicts of interest, performance in the workplace and compliance with the Working Time regulations."