National Coal Mining Museum death firms fined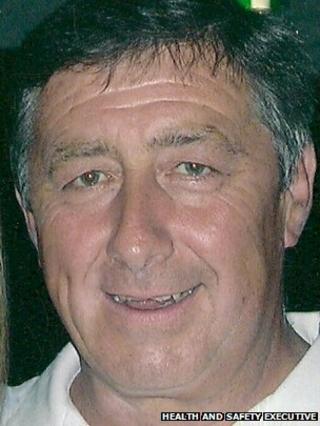 A museum trust and two firms have been fined £590,000 after a man was fatally crushed by a dumper truck at the National Coal Mining Museum (NCM).
Michael Buckingham, 58, of Grimethorpe, died in January 2011.
Metal Innovations Ltd, who supplied the truck, were fined £190,000, after a judge found they failed to ensure the vehicle was safe for use.
Contractors Amalgamated Construction (AMCO) were fined £355,000 and the NCM fined £45,000 at Sheffield Crown Court.
The court heard Mr Buckingham had been using the truck to transport waste, removed as part of a £2.7m project to enlarge the area open to underground tours at the museum near Wakefield
Passing sentence Mr Justice Globe said Mr Buckingham had received "limited training" on how to operate the machinery and the controls had later been reversed into "arguably the abnormal opposite positions" shortly before his death.
'Patently dangerous'
The court heard Mr Buckingham had been pinned against a tunnel construction machine by a sharp-edged steel canopy surrounding the control panel.
The judge said: "The front edge of the steel canopy was cutting into Mr Buckingham's chest.
"His hands were trapped so that he couldn't move them from the control levers."
Rex Tedd QC, prosecuting for the Health and Safety Executive, said the truck was "patently dangerous in several ways".
He said AMCO had failed to carry out a risk assessment and had "put an unsafe machine to work".
He said the NCM had failed to ensure the mine was run in accordance with relevant safety regulations, but the breach had not played a causative role in Mr Buckingham's death.
Mr Buckingham's widow, Gail, said: "Mick was a hard-working, loving husband and family man who will always be missed. Although we are satisfied with the outcome, we would have liked responsibility to have been accepted a long time ago."
The NCM was built on the site of the former Caphouse Colliery in 1986.
Metal Innovations, of the Vale of Glamorgan, south Wales, Amalgamated Construction and the NCM all admitted breaching health and safety regulations at a previous hearing.