Will Yorkshire enter the open door?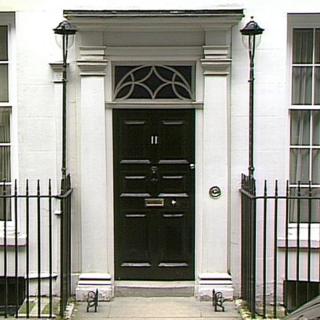 The chancellor never mentioned West or South Yorkshire council leaders by name in his Autumn Statement but it was clear he was referring to them when he said his "door was always open" for further discussion from cities wanting to follow Manchester's lead.
The coded message was clear - George Osborne has not accepted the strong rejection by Yorkshire of the introduction of directly-elected executive mayors to lead the implementation of devolved economic powers to clusters of neighbouring local councils.
The 10 local councils that make up Greater Manchester signed a deal last month where they would pass on strategic powers for planning, social welfare and housebuilding to a "combined authority" to be run by a new executive mayor. Elections are pencilled in for 2017.
The chancellor sees this as the most efficient way to create his idea of a "Northern Powerhouse" where choices are made locally on how to spend and invest billions of extra public money shifted from Whitehall budgets.
Limited powers
Two combined authorities have already been set up in Yorkshire. The five West Yorkshire councils together with neighbouring York City form one. The other is made up of the four South Yorkshire councils.
At the moment these authorities are run by a committee of appointed senior councillors from the existing local councils and its members select a chair. They have taken on relatively limited powers to make strategic decisions on planning, transport and public investment across their entire regions.
However, there is little or no enthusiasm to see them pass over executive power to a new executive mayor who would have similar powers to those of Boris Johnson in London. They say they can do the job exactly as they are now.
In fact, in public referendums Bradford, Leeds, Sheffield and Wakefield rejected the idea of individual city executive mayors just two years ago.
So the Autumn Statement has not resolved that position at all. It remains to be seen whether any of those Yorkshire leaders will walk through George Osborne's "open door" at the Treasury.
There was relatively little else directed at Yorkshire in particular from the rest of the chancellor's speech.
Three billion pounds to beef up the main trunk roads and more to improve flood defences had been headline news in the days before the chancellor got to his feet.
He did confirm there will be a boost for the local Northern and Trans-Pennine rail services with extra public investment to replace ageing "Pacer" trains. He also said Leeds would be one of three beneficiaries of a fund to set up boost research into engineering.
So high hopes have been put on hold with local councils and the chancellor still at loggerheads over directly-elected mayors for South and West Yorkshire.