Barnard Castle 999 base prompts traffic concerns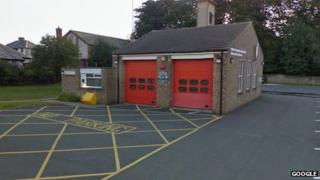 The location of a base for four emergency services has been criticised by residents of a County Durham town.
The "quad station" would be used by the fire service, police, ambulances and mountain rescue team.
Initial plans were for the £3.7m development to be built on the site of Barnard Castle Fire Station.
But concerns about traffic problems have been raised with Durham and Darlington Fire and Rescue Service.
Barnard Town Council said it was a "brilliant idea" which would be "very welcome" but it was not in the right location.
Councillor John Blissett said: "In reality it's unfeasible because of traffic.
"It's a bottleneck now, without any more being added to it."
Stuart Errington, deputy chief fire officer, said the service would give consideration to other sites and bring more information to a public meeting in December.