Panel asked to 'shine light' on Durham Police rape investigations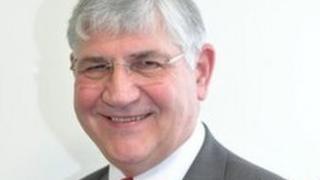 Experts have been invited to "shine a light" on the way Durham Police investigates cases of rape.
An independent rape scrutiny panel has been set up by the force's Police and Crime Commissioner, Ron Hogg, as part of a regional strategy to tackle abuse and violence against women and girls.
The panel aims to find ways to improve police practice.
Its findings will be presented to police, the Crown Prosecution Service (CPS) and external agencies.
The members of the panel are people with "everyday expertise" in dealing with rape victims, Mr Hogg said. They have been drawn from the CPS, charities and local authorities.
Mr Hogg said he hoped that by "shining a light on the investigation process for cases of rape, ultimately conviction will improve".
"This is a unique opportunity for us to introduce external scrutiny in police investigations", he said.
"I want this panel to examine the way cases have been handled, so that we can learn lessons and improve investigations, provide better support for victims and improve the community's confidence."
Deborah Barker, from the Rape and Sexual Abuse Counselling Centre in Durham, and newly appointed chair of the panel, said: "Opening up cases for external scrutiny shows a real commitment to improve performance and provide a better service to victims."