Report highlights East Coast Mainline rail crack problem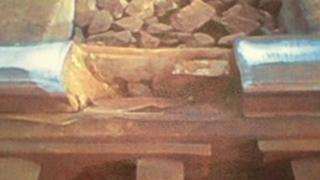 The East Coast Mainline suffers from more breaks in the track than any other main railway line, an investigation has found.
The report by the Rail Accident Investigation Branch (RAIB) was triggered by three breaks found on the route between 2012 and 2013.
None of the three rail breaks resulted in injuries or damage to trains.
The RAIB said it was due to "the relatively high proportion of older track".
The report said the three incidents, two near York and one in Lincolnshire, were caused by the ground beneath the rails not supporting the track properly.
In one of the incidents at Hambleton near York in February 2013, a maintenance crew discovered a 5.5in (14.5cm) long crack in a section where the top speed for trains was 125mph (200 km/h).
The line was closed for five hours to carry out repairs.
The other incidents took place at Corby Glen near Grantham in September 2012, when a pad separating the rail from the underlying concrete sleeper had become worn.
The other North Yorkshire incident was near Copmanthorpe in November 2012 when a 4in (11cm) crack was found in a rail.
Network Rail has now changed its maintenance procedures to try and find and repair problem rails before cracks occur.