Yorkshire gun amnesty begins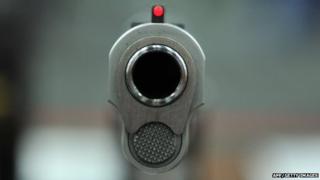 A two-week amnesty on illegally-held guns and ammunition has begun in the North Yorkshire and Humberside police force areas.
The scheme was prompted by a change in the law in July, when the maximum penalty for possession increased from 10 years' imprisonment to life.
Owners of unwanted firearms, replica and BB guns can hand them over without fear of prosecution.
Police said they wanted to "remove firearms from criminal availability".