Grandfather's WW1 Bristol Scout replica built by brothers
Two brothers have built a replica of the WW1 aircraft flown by their grandfather after finding parts of the original in his shed.
David Bremner, from Ludlow, Shropshire, and his brother Rick, from Tenbury Wells, Worcestershire, began building the replica Bristol Scout in 2010.
They built most of the aircraft from scratch but travelled to New Zealand to get the engine.
The first flight is planned for the Spring.
Retired Met Office technical officer Theo Willford, 66, from Blandford Forum, Dorset, is the third member of the team.
Fl Sub Lt "Bunnie" Bremner served with the Royal Naval Air Service (RNAS) during the Gallipoli campaign in 1915.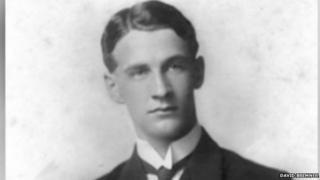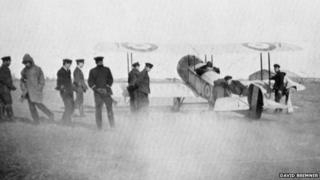 Mr Bremner, a retired mechanical engineer, said: "My brother and I used to listen to our Granddad's stories about flying in WW1, and although we didn't understand them fully at the time, they must have caught our imaginations."
Health problems meant Ft Sub Lt Bremner returned to England in 1916. He died in 1983.
Cleaning out his workshop, the brothers found the control stick, rudder bar and magneto, from the Bristol Scout he flew.

Bristol Scout
Manufactured by the British and Colonial Aeroplane Co Ltd, Filton and Brislington, Bristol
Wingspan - 24ft 7ins (8m)
Length - 20ft 8ins (6m)
Maximum speed - 93mph
Source: Royal Navy Fleet Air Arm museum
In 2002 they began researching building a replica "as near as possible to the aircraft he would have flown".
It has cost "around six figures", 63-year-old Mr Bremner said.
The engine came from The Vintage Aviator in New Zealand, a company owned by the director of the Lord Of The Rings films, Peter Jackson.
The pilot for the first flight will be Gene DeMarco from the company, who has more than 13,000 hours experience in WW1 aircraft.
After this, the brothers, who are both pilots, hope to fly from the same airfields their grandfather used and over the Somme battlefield, where another family member was killed.
Builder Rick Bremner, 61, said: "To sit in that cockpit with the engine going will be a wonderful moment."