Knutsford Crown Court closed after public consultation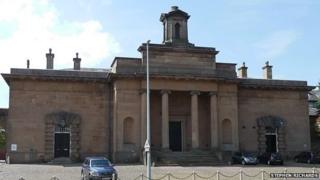 A Cheshire crown court will be closed following a public consultation, the Lord Chancellor has decided.
Knutsford Crown Court has not been used since May 2010, when all cases were transferred to Chester Crown Court and Warrington Combined Court.
The consultation on whether it should close permanently was open to the public from June to August.
A HM Courts and Tribunals Service spokeswoman said the closure was "due to reduced workload across Cheshire".
She said the cost of reopening it was also instrumental in the decision, as "to bring the courthouse back into commission would require additional maintenance costs of approximately £300,000".