Badger cull appeal judgment reserved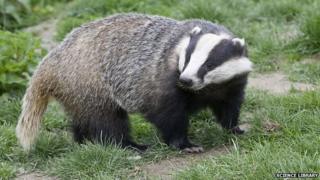 The Court of Appeal has reserved judgment in the latest legal action by protesters against the badger cull.
The government is accused of letting the latest pilot culls in Somerset and Gloucestershire go ahead without an independent expert panel (IEP).
The Badger Trust asked three appeal judges to rule it was unlawful because there was a "legitimate expectation" that an IEP would be put in place.
A ruling is likely to be made next week following the one-day hearing.
The appeal came after the High Court ruled in August there were "no plausible grounds" to support the protesters' claim.
The Department for Environment, Food and Rural Affairs (Defra) is using the two pilot schemes to test whether the shooting method can be rolled out to other parts of England.
Shooting 'inhumane'
The challenge arose after a second year of controlled shooting of free-roaming badgers in Gloucestershire and Somerset was sanctioned, as part of efforts to tackle tuberculosis (TB) in cattle.
An IEP was in place in 2013 but Defra decided to continue the programme this year without one, saying the monitoring was only intended to run in the first year.
Environment Secretary Elizabeth Truss is accused of breaching a substantive legitimate expectation that an IEP would monitor the entire pilot cull.
Ministers and the National Farmers' Union (NFU) believe culling badgers will curb TB in cattle.
Opponents, and the independent expert panel that assessed the cull in 2013, have both said shooting the animals is not effective and inhumane.
This year's six-week long pilot cull is due to end later this month.
The appeal court's ruling, which is due next week, is expected to provide legal guidance for future culls.