Northumbrian Water seeks water pollution volunteers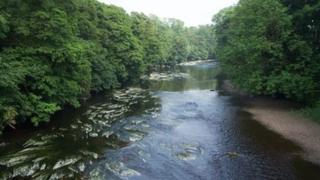 Walkers, runners and cyclists have been asked to monitor pollution in waterways across the North East.
Northumbrian Water is seeking volunteer water rangers to patrol once a fortnight and report on conditions in their local rivers, streams and becks.
Those who sign up will be given training and receive incentives including a reduction on their annual water and sewerage bill.
The scheme has been set up in "hot spot" areas, prone to pollution.
These include Skelton, Peterlee, Durham City Centre, Corbridge, and Morpeth.
Richard Warneford, from Northumbrian Water, said: "We appreciate the significant impact that the quality of watercourses and bathing waters has on the ecological system, tourism, economy and recreational activities within our region.
"Our water rangers scheme reflects our commitment to looking after the environment and this initiative is a creative, healthy and fun way to encourage our customers and local communities to help us to do this."