Portable loo truck driver jailed for dating website fraud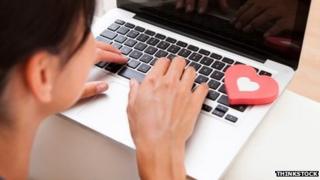 A toilet delivery driver had been jailed for conning women he met on the internet out of money by posing as a pilot, fireman and police officer.
Timothy Giles, 46, from Wiltshire, met women through dating websites and used fake photographs to fool them, Exeter Magistrates' Court heard.
He was jailed for 84 days after he admitted charges of fraud and theft.
Giles, who delivered portable toilets to building sites, caused "havoc" in his victims' lives, the judge said.
'Grandiose' lifestyle
Giles admitted six charges of fraud by false representation, one of theft and one of breaching bail conditions.
He had used a photograph of a lookalike in a pilot's uniform and a picture of a gun-toting police officer when contacting victims, who were taken in by his fake "grandiose" lifestyle.
One allowed Giles, of Blunsdon, Swindon, to move into her home in a Devon village and become a "father figure" to her two young children.
She lent him £320 after Giles claimed he had "fallen into difficulties" despite saying he worked for Australian airline Qantas, the court was told.
Police arrested him at her home last December after it emerged he had used his portable toilet hire employer's fuel fob to fill his Land Rover Discovery with a total of £980 of fuel.
District Judge Stephen Nicholls told Giles he "effectively created havoc amongst everybody else that you came into contact with".
He ordered Giles to repay his victims £785 compensation.