Suffolk abuse suspect dies of natural causes in hospice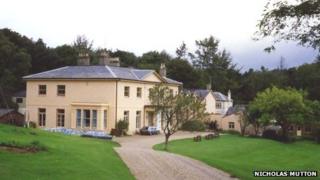 A 65-year-old man questioned over allegations of sex abuse at a Suffolk boarding school has died.
Suffolk Police confirmed the man, from Pontefract, was arrested on suspicion of a sexual offence and two indecent assaults but declined to name him.
He is believed to be a former teacher at Kesgrave Hall School near Ipswich. He died of natural causes in a hospice on 17 September, police said.
The arrest followed a complaint about abuse at the school from the 1970s.
The school was closed in 1993 and is now a hotel and restaurant.
Police had carried out several inquiries into the allegations, which were renewed following a complaint by a former pupil in 2012.
In 1992, the Crown Prosecution Service said there was not enough evidence to prosecute.
Dan Poulter, Central Suffolk and North Ipswich MP, asked the force to review the investigation, and three men were subsequently arrested.
A suspect questioned by police in Barnsley in August this year was found dead on a railway line in the town three days later.
The remaining suspect, from north Norfolk, remains on bail while inquiries continue.
Kesgrave Hall was a privately-owned school for pupils with behavioural problems. Children were placed there by local education authorities.