Political pile-up on the road to Birmingham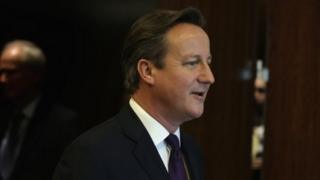 It feels like a car crash.
These days keeping up with political traffic can give you whiplash.
Our normal orderly procession of "party leader interviews" during the run-up to their respective conferences has jack-knifed.
We've been jolted by one knock-on after another: first, from the Scottish Referendum and then, from the emergency recall of Parliament.
"Events, dear boy!"
No sooner had Edinburgh registered Scotland's "no thanks", than the political circus was hitting the road to Manchester for Labour's party conference.
Much has been made of the subdued atmosphere, especially during most of Ed Miliband's speech when Coventry's council leader Ann Lucas was among those caught on camera resting her eyes.
One theory is that many of those present were exhausted having, to their credit, spent what are normally the most restful weeks of the political year campaigning hard in Scotland.
A Tory plot?
The resultant "English Question" was certainly on the lips of many of the Midlands MPs I encountered in the in tea rooms and corridors around the conference building. They raised the subject with me, not the other way around.
And yet it was a conspicuous and on this occasion, a deliberate, omission from Mr Miliband's keynote speech. The party had clearly decided not to give house room to what it sees as a Tory plot.
There is indeed every sign that David Cameron sees "English votes for English laws" as a defining issue as his party hits the road to Birmingham for its final autumn conference before the election.
According to recent opinion polls as many as 80% of those questioned feel strongly that England is overdue a new deal, especially now that the devolved UK nations in general, and Scotland in particular, are being promised yet more goodies are on their way.
Mr Cameron's determination to expedite English devolution in lock step with the negotiations for Scotland is reckoned by his supporters to have the added attraction of trapping Labour on the wrong side of a developing argument.
Not for the first time though, the Conservatives face the threat that their hand of cards could be trumped by UKIP.
Greater control
With due respect to the English Democrats, UKIP is the nearest thing among the major parties to an English national party.
One of Nigel Farage's principal messages to his conference at Doncaster Racecourse is that English MPs alone should decide issues at Westminster which affect only England.
Only then, he says, should we move on to questions about further devolution to county and metropolitan councils and whether or not they should have greater control over business rates.
He accused the government of side-swiping the start of his conference by recalling Parliament on the same day.
He said the debate on air strikes could equally have taken place a day earlier and left his party with a fairer share of air time and headlines. But by then he presumably knew full well that Mark Reckless's defection to UKIP from the Tories would enable him to swipe back, strategically timed to coincide with the eve of the Conservative Party Conference in Birmingham.
We will be hearing from Mr Farage on this week's Sunday Politics at 11.00 on BBC One Midlands. and also from Mr Miliband.
Next week I will be talking not just to David Cameron but also to the Deputy Prime Minister Nick Clegg. By then he will be preparing for the Liberal Democrats' party conference in Glasgow.
But isn't that where this all began, or at least very close to it?
Oh do keep up!!