Chessington World of Adventures fails to ban park safety critic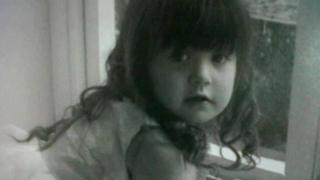 Chessington World of Adventures has lost a court fight to ban an email campaign criticising its safety record.
The High Court ruled Dr Peter Cave, a critic of operator Merlin Entertainments, had the right to speak his mind about the Surrey theme park.
Dr Cave's survey consultancy Peer Egerton identified 2,000 safety issues in a report for Merlin.
Merlin said his campaign of harassment stemmed from a financial dispute and it did not agree with the judgement.
Dr Cave sent 80,000 emails to Surrey residents and members of Merlin's staff and set up campaign websites.
Remedial work
His campaign began after Jessica Blake, of Sheerness, Kent suffered a fractured skull, a bleed on the brain and broken ribs in the 14ft (4.2m) fall while queuing for the Tomb Blaster ride at the park.
Judge Mrs Justice Elisabeth Laing told the court Merlin had spent £4.6m on remedial work, some of it urgent.
Following financial disputes between Dr Cave's consultancy and Merlin, Dr Cave had unsuccessfully sought a court order banning the park from re-opening after the 2012 winter break.
Asking the judge to order him to stop his campaign, Merlin described his "baseless" criticisms as highly alarming, distressing and disgraceful.
However, refusing to grant an injunction, the judge said the issues he raised about Chessington's management and the regulation of theme parks were matters of public interest.
The judge ruled Dr Cave's statements did not cross the line between robust comment and unacceptable and oppressive personal attacks.
Merlin said it was considering whether to appeal against the decision.
It said Dr Cave's issues with Merlin date from his "totally spurious" demands for money, which had since been dismissed by the court and his company's appointment was not related to the Jessica Blake incident.
"Dr Cave's continuous campaign of allegations concerning the safety of our attractions is entirely without foundation," it said in a statement.
"As a business, Merlin is governed by very stringent technical and health and safety regulations, and we invest many millions of pounds every year to ensure that our attractions not only meet or exceed these, but also in continually improving our procedures."