In Pictures: Some of the world's last indigenous tribes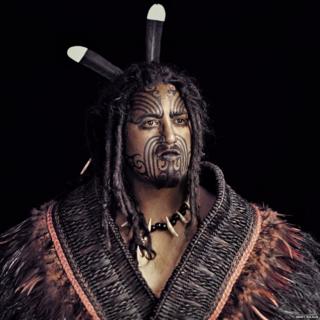 Photographer Jimmy Nelson has been capturing images of communities he describes as some of the world's last surviving indigenous tribes.
The images, according to Mr Nelson, aim to give an insight into lives untouched by the modern world.
He said he had to work very hard to make contact with people he wanted to photograph.
"You have walk in with humility, and build a relationship from the ground up which is very exciting."
Mr Nelson, from Sevenoaks, said: "We went with translators, invariably we were so isolated that none of the translators could speak the language or dialect of the people we met.
"The majority of people didn't understand photography or where I was from."
Mr Nelson said he used very slow-exposure film, which required his subjects to remain still for several seconds.
"People don't take time taking photos. My camera slows you right down, and you have to make contact.
"It's impossible to get the picture sharp unless I can communicate."
"People all over are very narcissistic, so as long you can communicate that you 'adore' somebody and admire them, people begin to feel important, and that's the process of developing the relationship," Mr Nelson said.
He said he wanted to act as a catalyst for discussions about the world "which is changing at breakneck speed."
"These people are our heritage and it's extremely important that we understand them and develop a dialogue."
An exhibition of Jimmy Nelson's work is on display at the Atlas Gallery in London from 25 September until 16 November.