Bishop to lead Thames Pilgrim Way walk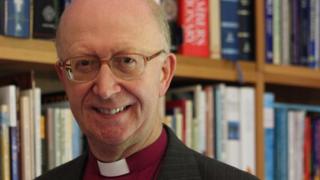 The retiring Bishop of Oxford is to lead a pilgrimage through Berkshire, Oxfordshire and Buckinghamshire.
The Right Reverend John Pritchard will walk the 104 mile (167km) long Thames Pilgrim Way over 10 days, starting at Radcot and finishing in Wraysbury.
He said it was a chance to "reflect, to think, to walk with others".
"Loads of people go on retreat and it is not just people of faith, you often find people they just want time out to think," he said.
He said: "It enables you to step aside so you have time to reflect and notice the environment you are in and you have time to think about yourself and what's going on in your inner-life.
The bishop retires on 31 October.