Funding boost for rare Deptford Pink plant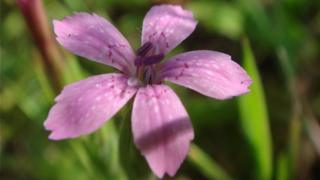 Conservationists trying to save a rare plant from extinction have received funding to restore its habitat.
The Deptford Pink has suffered a "catastrophic decline" and is only found at 24 sites across the country.
Almost £10,000 from the Sita Trust has been given to the Species Recovery Trust to increase the population.
The money will fund work at Corringham in Essex; Budleigh Salterton in Devon; Portreath and Saltash in Cornwall; and a site in Dorset.
The project will also include restoration work at sites where the plant has recently disappeared, but where a seedbank is thought to remain.
The Sita Trust is a charitable organisation which distributes donations from the waste management firm Sita UK.