MH17 flight crash: Body of Glenn Thomas identified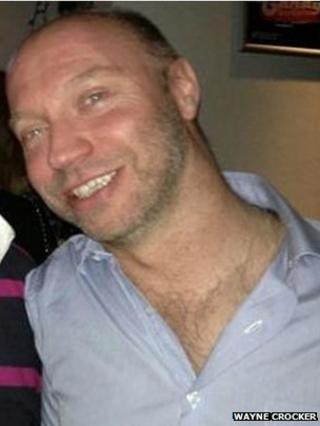 The body of a British victim of the MH17 air disaster has been identified, the Foreign Office has confirmed.
Glenn Thomas, 49, who was originally from Blackpool, was one of 298 people killed when the Malaysia Airlines flight was reportedly shot down by a missile in Ukraine in July.
Mr Thomas, who was a media officer for the World Health Organisation, was identified at the weekend.
His family are making plans for his body to be returned to Blackpool.
A Foreign Office spokesman said: "We can confirm the formal identification of another British victim of Flight MH17 Glenn Thomas.
"His family have been informed. Our thoughts are with them at this difficult time.
"We continue to provide consular assistance to the family."
Mr Thomas, who lived in Geneva, was travelling to Australia for a conference on Aids when the plane crashed.
The former BBC journalist was one of 10 Britons killed in the tragedy and leaves behind his partner Claudio and sister Tracey.