Brighton archaeologist on Tanzania prehistoric axe dig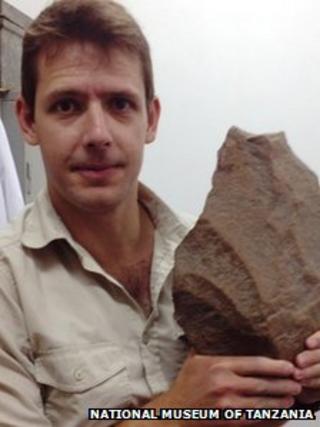 An archaeologist from the University of Brighton is leading a dig in Tanzania in a bid to learn more about the origins of prehistoric handaxes.
James Cole will be joined by researchers from the country, as well as Wales and Gloucestershire, to take samples of sediment around the implements.
The Stone Age tools were used to butcher animals in the Iringa region.
The experts hope to accurately date the site for the first time.
They also hope to determine the age of the axes and learn who made them.
Dr Cole, archaeologist and lecturer at the University of Brighton's School of Environment and Technology, said: "The behaviour of our human ancestors is far more complex than often thought.
"People today use material culture - the clothes we wear, for instance - to tell others something about us.
"It may be possible that these handaxes, apart from their practical use, may have been used by our ancestors to say something about them."
Dr Cole is due to leave for the eight-day dig on Wednesday.
He will be joined by Dr Pastory Bushozi from the University of Dar es Salaam, Dr Martin Bates, from the University of Wales Trinity Saint David, and Dr Phillip Toms, from the University of Gloucestershire.