Killed teenage cyclist Jake Knott was on holiday with father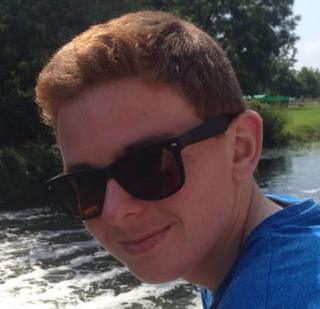 A teenage cyclist who suffered fatal injuries when he was struck by a van in West Cumbria had been on holiday with his father.
Police said 15-year-old Jake Knott, from East Bergholt in Suffolk, was fatally injured in the Wasdale area near Gosforth at 11:00 BST on Saturday.
The teenager was flown to Newcastle's Royal Victoria Infirmary with severe head and back injuries, but later died.
His family said he had a "sharp and witty sense of humour".
In a statement, they said: "Jake's shocking and tragic passing leaves a chasm in the lives of those that knew him. The hearts of his family who adored him will be forever broken.
"Jake, may your soul soar in the beautiful lakes and mountains where you spent your last hours. You were so happy to be there.
"Rest in peace, our darling Jake."
The driver of the van, a 45-year-old from Houghton-le-Spring, Tyne and Wear, was not suspected of any offence, police said.