Reported rapes on the rise, says Thames Valley Police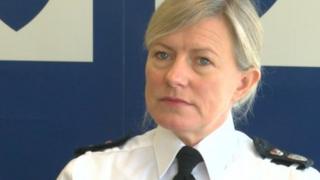 More people came forward to report allegations of rape last year than the year before, Thames Valley Police said.
The force said it received almost 700 reports across Berkshire, Oxfordshire and Buckinghamshire in 2013-2014 compared to 522 the year before.
Chief Constable Sara Thornton said the rise reflected the fact people were becoming more confident at speaking out.
Ms Thornton said she wants to encourage rape victims to come forward.
In 2011-12 there were 464 reports of rape to the force.
She said: "A significant number of people are coming forward to tell they have been victim of this most awful crime.
"I would say to any victim of rape - if you have been raped and you come to us we will listen to you and we will respond."
A new group, the multi-agency safeguarding hub (Mash), which sees the police, health and social security departments pooling resources, is expected to be running from September.
Oxfordshire County Council was given £350,000 to set up the hub, which will be based at Cowley police station.