Christine Oddy: Former West Midlands MEP dies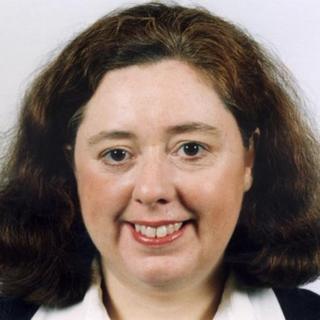 Former West Midlands Labour MEP Christine Oddy has died, aged 58.
Ms Oddy won the seat in 1989 and retained it in 1994. Five years later she stood as an Independent following a dispute with the Labour Party.
In 2009 she was awarded damages after Walsgrave Hospital in Coventry failed to diagnose she had cervical cancer.
Ms Oddy, described by the Rugby Trade Unionist and Socialist Coalition (TUSC) as "an excellent campaigner", died on Saturday from the disease.
Pete McLaren, from TUSC, said Ms Oddy promoted women's rights, fought against racism and championed human rights.
"[She] was a committed socialist and an excellent campaigner on behalf of constituents, as many in Rugby, Coventry and elsewhere will testify," he said.
Ms Oddy threatened Labour with legal action in 1999 after the party placed her seventh out of eight candidates on its European election list.