Student Swathi Palisetty wins damages for airport detention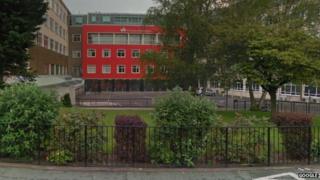 An Indian foreign student studying in Bedfordshire has won damages of £3,500 after she was illegally detained at Heathrow Airport for 17 hours.
Swathi Palisetty was reading computer studies at the University of Bedfordshire when she was held by the UK Border Agency in December 2011.
The High Court heard the agency had wrongly concluded she was not registered at the college in Luton.
The Home Office was told to pay the damages.
Ms Palisetty registered at the university in 2009 and had her leave to remain in the UK extended by nine months in October 2011.
The court was told she had not been able to provide agency officers with details about her course modules and she did not have a good grasp of English when she tried to get back into the UK following a trip home.
'Prepared to lie'
She was put on a plane to Hyderabad, India, after her detention.
Issuing her verdict, Mrs Justice Slade ruled in her favour, but said she was "prepared to lie when it suits her".
"She was not a good student and she had not successfully completed many modules," said the judge.
"She was unlikely to succeed in obtaining her qualifications."
Ms Palisetty's barrister argued the Border Agency's assumption she had been working was unjustified and its officers had failed to check the visa database or make direct inquiries with the university.
The Home Office was also ordered to pay £568 for the cost of her flight back to Hyderabad.
Her visa came to an end in July 2012 and the university removed her from its register later that year.
Ms Palisetty claimed her detention had contributed to her failure to get her degree, but the High Court rejected her attempt to recover the course fees.
The judge said: "The fees and expenses claimed were wasted because of Ms Palisetty's failure to complete her MSc due to her own poor performance."