Navitus Bay: 'Significant impact' on New Forest National Park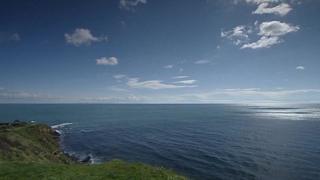 A proposed offshore wind farm could have a "significant impact" on the New Forest coast, the national park's authority has claimed.
The Navitus Bay wind farm off the Hampshire and Dorset coast would have 194 turbines, with an underground cable running through part of the New Forest.
The authority said it was concerned about the visual impact from the park's coastline at Keyhaven.
Navitus Bay said the proposed wind farm was "remote from the coast".
Chairman Pat Wyeth said the onshore cable route would also leave a "permanent scar" as there was no commitment to replacing trees along its route to a substation at Mannington, north of Ferndown.
Stuart Grant, Navitus' senior project manager, said the firm understood the concerns and had pledged to avoid overhead lines and in favour of underground cabling.
He said the company was working with the authority to agree measures for sensitive restoration of woodlands.
Plans for the Navitus Bay development have received almost 2,700 interested representations.
The Planning Inspectorate said it was the highest number received for any proposed offshore wind farm development.