Devon and Cornwall food thefts up 1,000 in three years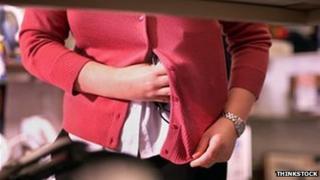 Shoplifting of food in Devon and Cornwall rose by almost 1,000 cases in the last three years.
A Freedom of Information request to Devon and Cornwall Police said thefts rose from 2,343 in 2011/12 to 3,308 last year.
The force said the rise "could be down to more efficient reporting of such offences" and not an increase in the instance of such offences.
Overall shoplifting rose from 7,120 offences in 2012/13 to 8,074 last year.
Food, followed by alcohol and cosmetics were the items most likely to be stolen.
The number of items stolen also rose from 8,893 in 2012/13 to 10,361 in 2013/14.
Adrian Curtis, a director of the Trussell Trust, which manages hundreds of food banks around the UK, said a number of its clients were minor shoplifters who had been referred by police.
"If someone has no means of support, their families they will resort to extreme measures," he said.
"Many families are finding times very difficult and it would not surprise me that they are turning to shoplifting for essential services."