Kirkham absconded prisoners: Second man arrested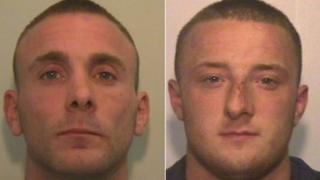 A 24-year-old man has been arrested in the Oldham area by police searching for two inmates who absconded from an open prison in Lancashire.
Gareth Robinson, who was jailed for burglary, fled from HMP Kirkham in Blackpool on 5 July.
Philip Stephenson, who was in prison for firearm offences and absconded with Robinson, was arrested on Tuesday.
A 24-year-old woman was also arrested on Tuesday on suspicion of harbouring an escaped prisoner, police said.