A417/A419 road noise 'causing health problems'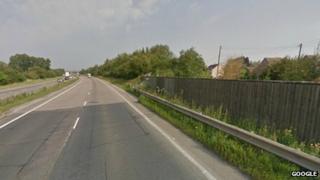 People living close to a busy road in the Cotswolds say excessive noise is causing health problems.
More than 500 people whose houses are situated near a stretch of the A417/A419 bypass have replied to a survey by the A419 Noise Action Group.
It says 27% have cited "adverse effects" from the dual carriageway, including disrupted sleep and stress.
The Highways Agency, which is responsible for the stretch of the road, has yet to comment on the survey.
The issue relates to a 9 mile (14.4km) concrete stretch of the road, running from Latton in Wiltshire to Cirencester in Gloucestershire, which campaigners want resurfaced with a quieter material.
Paul Hodgkinson, from the A419 Noise Action Group, said the road had been "contentious" since it was expanded in 1997.
The survey found 97% of respondents said they could hear the noise from the highway and 88% said it was disruptive.
Mr Hodgkinson said: "For some, there is loss of sleep and headaches, for others stress and anxiety."