Suffolk surgery choir attracts new GP for £5m health centre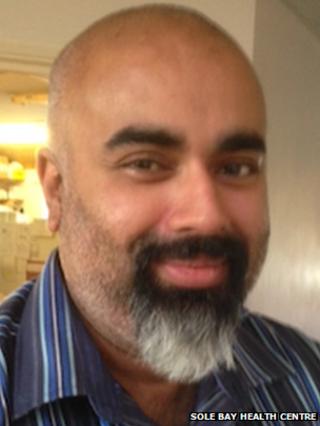 A medical practice that formed a choir to sing an appeal for a new GP has succeeded.
Dr Umar Naeem, from Gorleston in Norfolk, has joined the Sole Bay Health Centre in Southwold at its new £5m practice, which opens on Monday.
Practice head Dr John Stammers said traditional adverts to replace a retired partner had failed.
The choir sang You've Got a Friend by James Taylor at Southwold's arts festival.
"We had an audience of about 250 at the festival in the summer and they heard our message. The choir also had a great time," Dr Stammers said.
"The choir's performance and the subsequent publicity drew attention to the difficulties of recruiting doctors in the area and Dr Naeem responded."