East Riding and Scarborough Councils to share services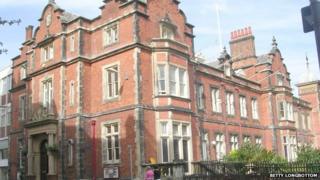 Two councils have agreed in principle to share services, claiming it will reduce costs.
Scarborough and the East Riding councils propose to share payroll services, benefit claim processing and human resources and training.
The authorities said officers would examine the issue further and a final decision would be made in October.
Neither council has said how much money would be saved and have not indicated whether any jobs would be lost.
The East Riding is a unitary authority which employs around 14,000 staff and has an annual budget of more than £700m.
Scarborough is a much smaller borough council with a staff of 800 and a budget of £18m.
Both council's are under Conservative control.