New local government chief Sparks debate on budget cuts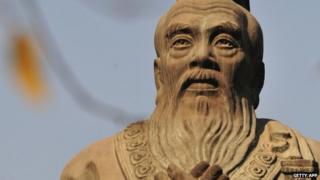 "May you live in interesting times" - Confucius?
Commonly known as the "Chinese curse" it is assumed the great man was using "interesting" as a euphemism for "chaotic" or even "disastrous".
But according to scholars of ancient China this is probably apocryphal. Neither he nor any of his contemporaries said any such thing. The nearest maxim they have managed to unearth goes more like: "Better to live as a dog in a time of peace than as a man in a time of trouble".
Whether or not the new chairman of the Local Government Association (LGA) is in for a dog's life, he is undoubtedly taking over at an "interesting" time.
Councillor David Sparks has a distinguished pedigree. He is the Labour leader of Dudley Council and those of us with long memories recall his time on the West Midlands County Council which presided as an upper-tier authority over the seven metropolitan districts for 12 years until it was wound up in 1986.
These are not his only qualifications for the job. Dudley Council is feeling the force of the the public sector austerity drive. Three months ago it agreed further savings of £34m over the next three years.
Inevitably this is shaping-up to be the defining theme for his arrival next week as the LGA's first Labour chairman for 10 years.
Speaking on behalf of more than 400 councils of all shapes and sizes and all political colours right across England and Wales, the association is one of Britain's most powerful representative bodies.
Its latest report, just published, presents a stark picture of the unprecedented pressure on local authorities.
It says they will have to save the equivalent of 1% from their budgets before next April because of a £5.8bn funding gap between March this year and the end of 2015/16, the result of the combined effects of reduced government funding and increased demands on services especially from growing numbers of elderly people.
Council adult social care budgets for 2013/4 alone show a funding gap of £1.9bn. So much will depend on the new Better Care Fund, due to be established next April when local authority and NHS budgets totalling £5.4bn will be pooled. The joint approach between council and health services is designed to provide better support for less money by cutting out the cost of failure.
The LGA's outgoing Conservative chairman, Sir Merrick Cockell, sets the scene for his successor like this:
"Next year will be a make or break moment for adult social care, for local services provided by councils and for the NHS. The introduction of the Better Care Fund is a once-in-a-generation opportunity to both improve the quality of life for people in their older years and steer England's social care system away from the road to financial ruin. The stakes have never been higher."
But as a Labour councillor, is David Sparks bound to be on a collision course with the government? He promises to represent all local authorities equally, irrespective of political complexion. How can he, when councils are often deeply divided from one to another by political differences in general and in particular by the on-going dispute over which of them fares better or worse in terms of government support?
These will be among the questions I will be putting to him in an extended interview as he prepares to take office. I will also hope to find out where exactly, as a Black Country man, he stands in the debate about a possible city region based around Greater Birmingham.
For the answers I hope you will join me for this weekend's Sunday Politics Midlands. We are at the usual time of 11.00 on BBC One this Sunday, 6th July 2014.