Tour de France Grand Depart diary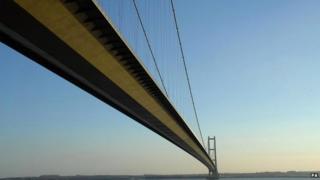 With the world's biggest bike race starting in Leeds on 5 July, BBC Yorkshire's Tour de France correspondent Matt Slater rounds up the best of the gossip, opinion and stories, on and off the bike, and also tries to explain some of cycling's unique lingo.
TOP STORIES
A major sporting event would not be a major sporting event without a story about price gouging. To be honest, I am surprised it has taken this long. It seems some home-owners along the route are trying to exchange their weekend of good fortune for two weeks in the Maldives. One optimistic owner near Holme Moss is asking for £10,000 for three days in their two-bedroom house, while elsewhere prices of £1,000+ are common for a week's rent. The Mirror calls this "greedy", but it really is no different to what happens in Wimbledon every summer, or wherever the golf's Open Championship is held. Ultimately this is a case of supply and demand. If somebody feels they really, really need a place near Holme Moss and they can afford £10,000 for a weekend that is their prerogative. It is also a bit daft, but since when was that illegal.
Full story: The Mirror
Speaking of geography and good fortune, it is readily apparent that the East Riding of Yorkshire has missed out this time, with the race going no further eastwards than York. This is clearly a shame for that part of the world, but it was always going to be hard to please everybody in a county the size of Yorkshire, particularly when the organisers only have the Tour de France on short-term loan. But it seems plans are afoot to make up for that with the annual race that will form a large part of the Tour's legacy to the region. This three-day event, which will start next May, was announced in late March and will be run by the same people who own the Tour, in conjunction with British Cycling. Welcome to Yorkshire chief executive Gary Verity, who led the region's bid for the Grand Depart, has strongly hinted that Hull will feature prominently in the race, perhaps even hosting the start.
Full story: Hull Daily Mail
You can tell we are getting close now: the Dales' lanes are full of journalists from national Sunday newspapers writing gonzo-style travelogues from the Tour's front line. Nothing wrong with that, it is a beautiful ride, after all. But it is nice to see some people noticing the other stuff, too: the Yorkshire Festival, for example. This is the 100-day cultural extravaganza that has been running across the region since the end of March, which "has inspired a burst of creative energy in Yorkshire". Not my words; they are the words of an actual "arts reporter".
Full story: BBC News
CYCLING ROUND-UP
Portugal's Rui Costa was this weekend's big winner. The reigning road race world champion started Sunday's ninth and final stage of the Tour of Switzerland 65 seconds behind the man who had worn the yellow jersey since the opening day, the time trial world champion Tony Martin. The German is not renowned for his climbing but he bravely defended his lead until practically the last mountain, when Costa led a high-quality break on the ascent to the ski resort of Saas-Fee. The Portuguese rider jumped clear near the top for a 14-second victory over Bauke Mollema, with Mathias Frank 10 seconds back. Martin trailed in over two minutes behind, and ended up in fourth place overall, behind Costa, Frank and Mollema.
Costa, who had not won since claiming the world title at the end of last season, now heads to the Tour de France as a contender for a place on the podium. Having won two stages last year, he opted to leave the powerful Movistar team to take a leadership role at Lampre-Merida. He is unlikely to stay with Chris Froome and Alberto Contador in the key climbs, but he could give his former leader at Movistar, Alejandro Valverde, a run for his money.
Speaking of Valverde, he finished his Tour build-up with a second place at the Route du Sud - a three-day race in the Pyrenees. Sandwiching him were two of Contador's key lieutenants, Ireland's Nicolas Roche and Australian Mick Rogers. For Roche, this was a first overall win in a stage race. It was also the perfect response to a slightly disappointing Giro d'Italia campaign, where he had high hopes but dropped out of contention when he caught up in an early crash.
Elsewhere, one of Mark Cavendish's rivals Andre Greipel picked a good moment to start winning races again, taking the bunch sprint in the final stage of the Ster ZLM Toer in the Netherlands. Belgium's 2013 world champion Philippe Gilbert won the overall, but he has already said he is not riding the Tour de France.
So Costa, Valverde and Contador's team are all in form, what of Froome's Team Sky colleagues? Not much, really. Sergio Henao broke his knee in a training accident at the Tour of Switzerland, while Britain's Peter Kennaugh pulled out of the penultimate stage with a cold. We should see a few of them at this week's British National Championships in South Wales, though, including Sir Bradley Wiggins. Which Wiggins we will see, however, is anybody's guess.
TWEET OF THE DAY
"#excited @PennineSSP@mattslaterbbc@pauloggy & @JasonMcCartney coming to #ParisHillClimb @LeTourHolmfirth@letouryorkshire@letour "
Oh God, what have I agreed to do? Paris Hill Climb (the one near Holmfirth, not t'other one), Friday, 27 June, 1800-2200, enter now!
TODAY'S TOUR TRIVIA
One of the most common questions the diary has received in its occasional correspondences with you, the readership, has been why is the Tour de FRANCE starting in Yorkshire? The short answer to that is "money", and the longer answer basically expands on that to explain that taking the race abroad makes good financial sense for the foreign hosts, the race's owners and the entire sport.
That is why the Tour de France keeps straying beyond its borders. In fact, last year's Tour was the exception to the modern rule in that it did not leave France. This was to mark the 100th edition of the race. It did, however, go to the only region in metropolitan France (all the French territory in Europe) that had not hosted the Tour before, Corsica.
THE COUNTDOWN - 12 DAYS TO GO
This year's Tour will see David Millar compete for the last time, as the Scottish veteran is retiring at the end of the season. The 37-year-old has had a rich and varied career, with some spectacular highs, and some very public lows. It is for the latter that he is probably best known by the wider public, because Millar was given a two-year doping ban in 2004. That is a shame, because unlike so many other riders who cheated in the last two decades or so, Millar admitted it, showed genuine remorse and has spent the last decade trying to make up for it.
So I want to draw attention to his 12 Tours, and the last of four stage wins that came in the 12th stage of the 2012 Tour. It came after a long breakaway in a small group, and finished with a classic two-up sprint for the line.