Great Pacific Race rowers rescued as boat sinks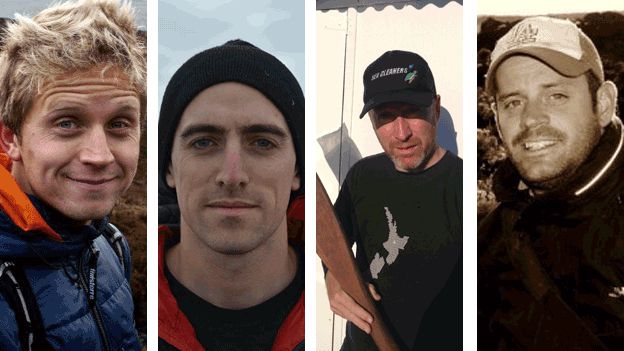 Four men have been airlifted to safety after their boat started sinking in a rowing race across the Pacific.
Sam Collins, 24, from Cornwall, Fraser Hart 33, from Tunbridge Wells, James White, 35, from London and Colin Parker, 35, from New Zealand were taking part in the Great Pacific Race.
They set off on Wednesday to row 2,400 miles from California to Hawaii.
Falmouth coastguards were co-ordinating the rescue 100 miles off the US coast.
The 3,862-km race from Monterey to Honolulu is described by organisers as "the biggest, baddest human endurance challenge on the planet".
Race organisers said the boat had been "gradually taking on more and more water and an evacuation was deemed necessary".
A support boat was sent to the area "but due to dangerous weather conditions they were unable to attempt rescue themselves, without risking the lives of the crew".
The US Coast Guard sent a helicopter to evacuate the crew and airlifted them to Monterey, less than three hours after they raised the alarm.
Race director Chris Martin said: "We are happy to report that Fraser Hart (skipper), Samuel Collins, James Wight and Colin Parker are all safe and well and have no reported medical problems."
Chloe Elliot, the girlfriend of former BBC Guernsey journalist Sam Collins, said: "I got a call from Sam saying he was on land and they had been saved just in time because the boat was practically under water.
"I am just relieved he is OK."
The Maritime Rescue Co-ordination Centre at Falmouth is one of the busiest rescue co-ordination centres in the world and handles emergencies around the world when automatic distress beacons are triggered at sea.
Related Internet Links
The BBC is not responsible for the content of external sites.