Coleshill jobs created by Birmingham car black box firm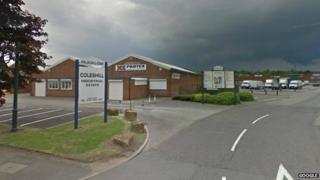 About 200 jobs are to be created by a company that fits black boxes in cars moving to Coleshill, Warwickshire.
RS Fleet Installation is moving from Perry Barr in Birmingham.
The company fits boxes for insurance companies to monitor speed, acceleration and mileage as part of deals to reduce insurance premiums.
A company spokesman said its workforce has already grown from 20 to 200 in the past four years and it was set to recruit a further 200 staff.
Lee Hodson, company director, said he wanted all existing employees to move to Coleshill Industrial Estate, and that finding a large enough site to allow expansion had been "a tough journey".
Its new premises cover almost 40,000 sq foot (3,720 sq m), whereas its Perry Barr base was 4,500 sq foot (418 sq m).
He said the 200 new jobs would include call centre staff and "a national workforce of engineers driving all round the country to fit the boxes".
The firm's move has already started and full operations are expected to be in Coleshill by the middle of July.