Queen's Speech national parks election plan welcomed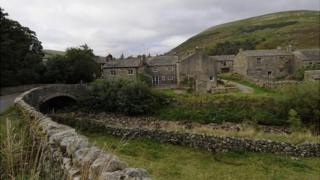 National Parks in England have welcomed proposals for direct elections of some of their members.
The draft legislation - which also affects the Norfolk and Suffolk Broads - was announced in the Queen's Speech.
Ministers say the proposals would improve local accountability in areas protected by national park status.
The Local Government Association said it would assess the legislation "for any potential implications" when it is published.
Under the proposals, the Environment Secretary would have the power to order direct elections for some seats on the authorities, which run parks and make planning decisions.
The draft bill, which follows public consultations in 2011-12, also allows parish councillors broader scope in choosing representatives on park authorities from residents, rather than just councillors.
It is also expected to allow local authorities more flexibility in appointing members to an authority.
There are 10 national parks in England including Dartmoor, Exmoor, the Lake District, Northumberland, the North York Moors, the Peak District, the South Downs and the Yorkshire Dales.
New Forest National Park officials said they had previously volunteered for elections.
Chairman Julian Johnson said they looked forward to "working with government during the Parliamentary process".
He added: "We continue to work with communities and maximise opportunities for people to have their say."
Margaret Paren, chairman of the South Downs National Park Authority, said: "As an organisation already committed to being accountable and transparent, we look forward to hearing more about the government's proposals.
"The South Downs National Park Authority already includes 14 elected councillors from local authorities and six elected councillors from town and parish councils."