Charity requests 'best face-to-face' finds ComRes poll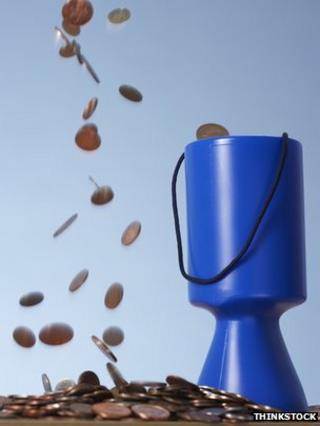 People living in England are twice as likely to give money to charity if they think friends and family are putting their hands in their pockets too.
These are the findings of an opinion poll by ComRes for BBC local radio.
The poll also found that despite a rise in social networking people prefer to be asked directly for support.
The results of 2,606 people surveyed also showed that England is a generous nation, with seven in 10 adults saying they gave to charity in the past month.
Face-to-face fundraising also remains effective, despite the sometimes negative image of charities who use street or door-to-door fundraisers.
'Support back'
Two thirds of those surveyed said they would prefer to be asked in person rather than online to give money.
Sally de La Bedoyere, chief executive of the Public Fundraising Regulatory Association, which oversees charities asking for donations face-to-face, said direct contact fundraising raises more that one hundred million pounds a year in the United Kingdom.
"A lot of people are saying 'I've been prompted by this direct conversation to actually commit on a regular basis' - that's important for the charities," she said.
"They invest a lot of money in it, but they get a lot of support back"
The poll also suggests that local campaigns and organisations have most impact when it comes to raising awareness of social issues.
Rachel Smith, membership recruitment coordinator for the Sussex Wildlife Trust, said their 33,000 members could make a difference on a national stage.
"We are a small trust, but with the large membership base we have we actually can use those voices to lobby government.
"The more members we have, the bigger impact we can have on those larger issues."