Herefordshire paper to close as part of job cuts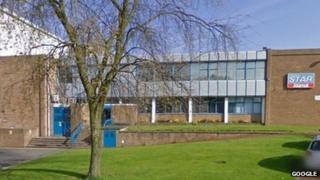 A local newspaper in Herefordshire is set to close among a series of cuts by owner Midland News Association.
The Hereford Journal, which embraces sister publications the Ross-on-Wye and Leominster journals, is due to publish its last edition next week.
In all, 76 posts are expected to be affected at MNA titles including the Shropshire Star and Express & Star.
The National Union of Journalists said the closure was a "serious blow" for local communities.
MNA said it hoped the cuts could be made as far as possible through voluntary redundancies.
Twelve editorial posts across the MNA business are set to go, with receptions at Shropshire Star offices in Newport, Bridgnorth, Ludlow and Oswestry also closing.
Chris Leggett, from MNA, said: "At present, the company is in the process of notifying those staff whose applications for voluntary redundancy have been agreed. It is also consulting staff who may be considered for compulsory redundancy.
'Incredibly overworked'
"After 24 years of publishing the Hereford Journal, we have reluctantly taken the decision to close the title."
He added that no editorial jobs would be lost at the Herefordshire weekly paper.
Chris Morley, from the National Union of Journalists, said the closure was a "serious blow" for Herefordshire and believed local communities should have been consulted about the move.
He added that the latest restructuring followed a string of job cuts at the Shropshire Star and Express & Star. He said journalists were already "incredibly overworked" and described MNA's direction as "unsustainable".
Mr Morley said the firm had always prided itself on news coverage and that it was "perverse that a company with those values was seeking to make further cuts".
This story was amended on 13 June to clarify the number of titles closing.