Durham County Council ends free electric vehicle charging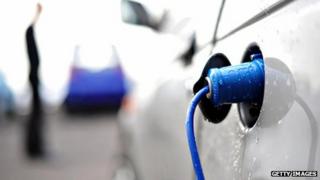 Motorists will soon have to pay a fee to charge electric vehicles at council-owned points in County Durham.
The service had been free, but from 23 June will cost £1 per visit for the 30 standard points, and £5 for the rapid one at the Belmont park and ride site.
Durham County Council said the "nominal fee" would contribute towards the cost of maintaining the charging points.
It also hopes the move will free up popular bays by stopping people from charging-up when not necessary.