Kent and Sussex A21 resurfacing 'throughout summer'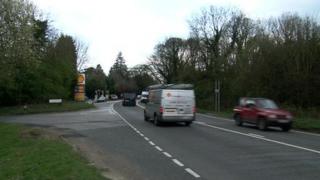 Stretches of a major road linking London, Kent and East Sussex will be resurfaced in a Highways Agency scheme that will last until the end of August.
Work will be done overnight but lane closures and diversions will be used.
Highways Agency project sponsor Anita Waterton said the diversions on the A21 would add up to seven miles and drivers should plan ahead and allow extra time.
Last month, a major scheme was announced to turn part of the A21 into a dual carriageway.
Work to begin upgrading the single carriageway stretch between Tonbridge and Pembury is due to begin in the autumn.
Ms Waterton said the resurfacing work planned from June to August would provide smoother, safer and quieter journeys on the "vital route".
Work is planned to take place at Pembury from 16 June, and then at Lamberhurst, Coopers Corner and St John's Cross roundabouts, Kent Street, and Hastings in phases throughout the summer.