Tour de France Grand Depart diary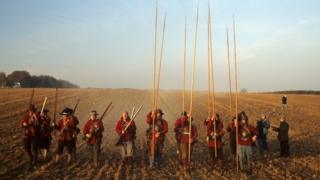 With the world's biggest bike race starting in Leeds on 5 July, BBC Yorkshire's Tour de France correspondent Matt Slater rounds up the best of the gossip, opinion and stories, on and off the bike, and also tries to explain some of cycling's unique lingo.
TOP STORIES
In a move not attempted since the English Civil War, Craven District Council has warned that Skipton will have to be "closed" if more than 13,000 cycling fans flock to the North Yorkshire market town to watch the Tour de France in July. But a few road barriers along Newmarket Street and the High Street should not cause the 14,000 residents too many problems; they resisted the Roundheads for three years back in the day.
Full story: Craven Herald and Pioneer
A suspected thief has been caught on CCTV riding off with a bike that a dad from Manchester was planning to use for a charity bike ride in Yorkshire next week. Father-of-one Greg Ashton was hoping to ride the first stage of the Tour de France on Sunday week to raise money for a cerebral palsy charity, but his £300 bike was pinched from his garden shed in Flixton. It seems, however, that the ill deed was caught on Greg's neighbour's security camera. Here's hoping that bike miraculously reappears in the shed between now and Greg's planned ride.
Full story: Manchester Evening News
TV chef Jamie Oliver has clearly been too busy writing cookery books to read my diary, as he appears to have been unaware about the Tour de France's imminent arrival in Harrogate. This is particularly surprising as the Tour also passes through the fair county of Essex, Oliver's birthplace. The professional barrow boy is opening an outpost of his Jamie's Italian restaurant chain in the Yorkshire spa town…one week after the Tour leaves. That is a lot of pasta that could have been sold to a lot of hungry cycling fans.
Full story: Harrogate Advertiser
Out and About Live is not a site I visit very often but, credit where credit is due, the UK's "number one website for motorhomes, caravanners and campers" has put together a decent guide to the best places to pitch your tent along the Grand Depart route. There are a few mistakes - campsites in Cambridge Rugby Club and Great Saling in Essex would be a bit of a trek for stage two - but this is a good start for those considering canvas.
Full story: Out and About Live
CYCLING ROUND-UP
It is no longer news for me to write that this year's Giro d'Italia has turned into a classic, so I will simply point out that Thursday's 18th stage to Rifugio Panarotta was another belter.
Colombia's Julian Arredondo broke away from the lead group on the final climb to secure his first victory in one of cycling's three Grand Tours. Colombian Fabio Duarte finished 17 seconds behind, but Nairo Quintana of Colombia came home in 10th place to retain his lead in the overall competition from Colombian compatriot Rigoberto Uran. It would be fair to say the Colombians are having a good race. Ireland's Philip Deignan deserves a mention in dispatches, though, he came third on the day and the Team Sky rider showing his best form since 2009. And commiserations should go to the Australian veteran Cadel Evans, who had a bit of a shocker on Thursday, slipping from third to ninth in the standings. Friday's uphill time trial probably represents his last chance to reclaim those lost seconds.
Away from Italy, Belgian superstar Tom Boonen is clearly enjoying riding at home, as he followed Wednesday's win in stage one at the Baloise Belgium Tour with a win in stage two on Thursday. And Team Sky's band of brothers will have a new steed to ride at the Tour de France this year, a £12,000 Pinarello Dogma F8 that has been refined by Jaguar's aerodynamics boffins in Warwickshire.
A TO Z OF LE TOUR
R is for…
Road rash - One of sport's great euphemisms, road rash is not a blotchy mark on your skin, it is the absence of skin due to it being grated off by tarmac at about 30mph. This is what happens when riders crash, and it does not just hurt a lot, it tends to keep you up at night, which is the last thing you need after six hours in the saddle with more to come tomorrow.
Rouleur - A French term for a cyclist who can ride at high speeds on flat terrain. This is typically a bigger rider, with a smooth but powerful technique, and they come into their own on those long stages in northern France in the early part of most Tours, or in the run-in before a bunch sprint. They can also time-trial. Sir Bradley Wiggins was once considered to be a guy who could become a useful rouleur, but then he surprised everybody by learning how to climb with the little guys and became a Tour contender.
TODAY'S TOUR TRIVIA
In honour of the Colombian takeover at the Giro, I want to tell the tale of Luis Alberto "Lucho" Herrera Herrera, or Luis Herrera as he is more commonly known. Now 53, the diminutive climber became the first Colombian to win a stage at a Grand Tour when he beat defending champion Laurent Fignon and cycling legends Bernard Hinault and Greg LeMond up Alpe d'Huez in 1984. Not only was this victory for the first for his country, it was the first time a Tour stage had been won by an amateur, as all of Colombia's best riders were back then.
"El Jardinerito", the little gardener, would finish 27th overall that year, but come back to win the King of the Mountains competition a year later and again in 1987, the same year he would also win the Vuelta a Espana. Herrera retired retired from the sport in 1992 but would be caught up in his country's internal problems in 2000, when he was kidnapped by communist rebels. Such is cycling's popularity in Colombia, however, and Herrera's standing as a pioneer, that his kidnappers spent a day talking to him about his career before releasing him unharmed.