Counter-terrorism police arrest five in Syria charity fraud probe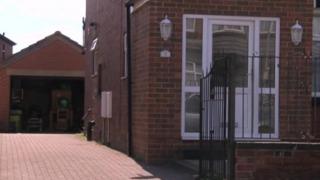 Five men have been arrested by anti-terror police investigating suspected fraud by a Syrian aid charity.
Two men from Halifax, aged 32 and 53, two men from Dewsbury, aged 33 and 43 and a 38-year-old man from Sheffield were all arrested on Wednesday morning.
Six houses, including the men's homes and a shop in Dewsbury, are also being searched, the North East Counter Terrorism Unit said.
The men are being questioned at police stations in South and West Yorkshire.
"The men have been arrested on suspicion of fraud by false representation as part of an ongoing inquiry into alleged fraud by a purported Syrian aid charity," a North East Counter Terrorism Unit spokeswoman said.
The arrests were part of a "lengthy investigation", she added.
Charity advice
The five suspects were arrested at their homes with up to 30 officers and specialist staff involved in the raids.
The spokeswoman said the Charity Commission was supporting the unit as part of the investigation and reiterated its advice on giving to charity safely.
"We appreciate that people may wish to support charities who are working to alleviate the crisis in Syria and may be concerned about how to ensure donations reach their intended destination," she said.
"We would encourage people to visit the Charity Commission's website to check that a charity is registered and to give to experienced charities that work in high risk environments."