Why not visit CERN for free?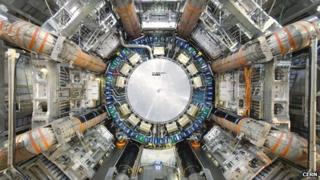 If our reports for Midlands Today have whetted your appetite, and you'd like to visit CERN, then you can.
From school parties, to families on holiday, to celebrities (Tom Hanks, John Barrowman and will.i.am have all popped in) all are welcome. And even better it's free!
Click on this link to find out more. Obviously you do have to get to Geneva, but there are low cost airlines that fly in and it's only a half-hour tram ride from the airport.
For schools where the travel costs are still too much, well there's a great electronic classroom school that uses cameras and video conferencing to take you inside the big experiment control rooms and talk to the world's top scientists.
It may be the world's most complex and advanced machine unlocking the secrets of the universe, but it's also a fascinating day out with a cracking canteen for lunch.