'Failing' East Midlands NHS body should be 'sacked'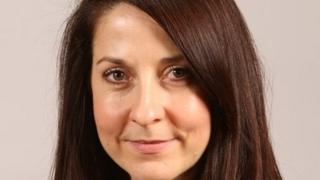 An MP has demanded an East Midlands NHS body be "sacked" from commissioning ongoing healthcare for patients after a "series of failures".
Leicester West MP Liz Kendall said Greater East Midlands Commissioning Support Unit (GEM) should no longer run NHS continuing healthcare services for patients with complex needs.
She said it should be run by someone with the "right skills and experience".
GEM said it was committed to providing "high-quality patient care".
'Badly let down'
The organisation provides support to clinical commissioning groups, but also provides services to patients who are not treated in hospital and have complex issues.
Labour MP Ms Kendall said a number of people had been "badly let down" and "no-one is taking responsibility".
Ms Kendall, who is also a shadow health minister, said a terminally ill 21-year-old man was discharged from hospital after a 10-week stay without the right support.
His family was regularly unable to contact GEM about his care at home.
Ms Kendall said: "GEM should be stripped of its role in commissioning NHS continuing healthcare and a single, accountable person with the right skills and experience put in charge so that these unacceptable failures can be prevented from happening again."
In another case, she said, a company commissioned by GEM to provide night care for an elderly man with Alzheimer's failed to change the man's incontinence pads and he was left wet overnight.
Ms Kendall said GEM told her that it only had one part-time person monitoring the quality of all its home care providers.
A spokeswoman for GEM said vacancies in its monitoring department had since been filled.
She added: "We continually review complaints and can confirm staff are available to speak with relatives and that an appeals process is in place if a family believe that an updated care package needs to be reviewed."