Mother charged with three murders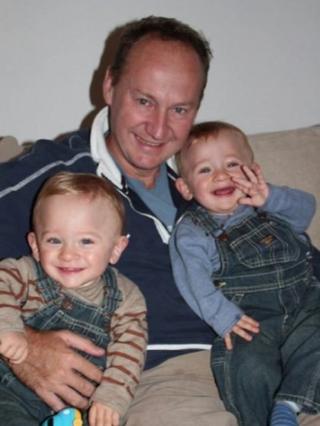 A mother has been charged with murdering three of her children who were found dead at their south-west London home.
Tania Clarence, 42, has been charged in relation to the deaths of a four-year-old girl and three-year-old twin boys.
In a statement released by solicitors on behalf of the family, the children were named as Olivia, Max and Ben.
Mrs Clarence will appear in custody at Wimbledon Magistrates' Court on Friday.
Metropolitan Police were called to the family's home in Thetford Road, New Malden, at about 21:30 BST on Tuesday.
Mrs Clarence was treated in hospital for minor injuries and later discharged before being arrested and taken to a south London police station.
Earlier on Thursday, Scotland Yard said post-mortem examinations on the children had started at Great Ormond Street Hospital and were continuing.
Their father, Gary Clarence, a director at City bank Investec, was on holiday in South Africa with members of his family, including the couple's eight-year-old daughter, when he was told about the deaths of his children.
In a statement he said it was an "extreme tragedy" with devastating consequences.
The BBC was earlier told that Mrs Clarence, a graphic designer, had given up her job to care full-time for the three children, who had the life-limiting genetic disorder Spinal Muscular Atrophy.