Northern Rock Foundation to be wound up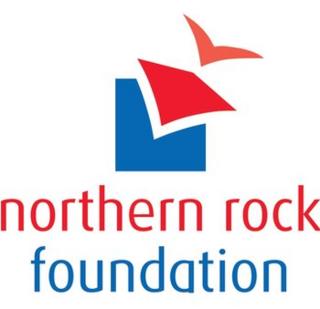 A bank-funded foundation, which has given more than £200m to hundreds of charities over the past 16 years, is to be wound up.
The Northern Rock Foundation was created in 1997 after the then Northern Rock Building Society was demutualised.
The foundation used a percentage of Northern Rock's profits to aid good causes in the North East and Cumbria.
But trustees said they had failed to agree future funding with Virgin Money, which bought Northern Rock in 2011.
Up to 2007 Northern Rock pledged 5% of its profits to the foundation every year.
This switched to £15m a year in the three years to 2010, when Northern Rock was taken into temporary public ownership.
'Closure is inevitable'
Since the sale of Northern Rock in 2011, Virgin Money has given £1.5m to the Newcastle-based foundation.
In a statement, the foundation said: "We hoped to agree with Virgin Money a viable long-term solution to secure the foundation's future.
"Following wide ranging discussions it is now confirmed that Virgin Money cannot commit funding to ensure this and will not continue the previous funding agreement between us.
"The foundation's closure is now inevitable, as it receives no income from any other source."
Jo Barnett, head of Social enterprise at Virgin Money said: "We have tried hard to find a way to continue working together on programmes that would deliver significant benefit to the region, however we have not been able to agree a way forward."
The foundation said it expected to make grants of almost £7m in 2014.